Step 1: Find a link to share
On the "Invitations" page, you will find your personal link to share with your customers: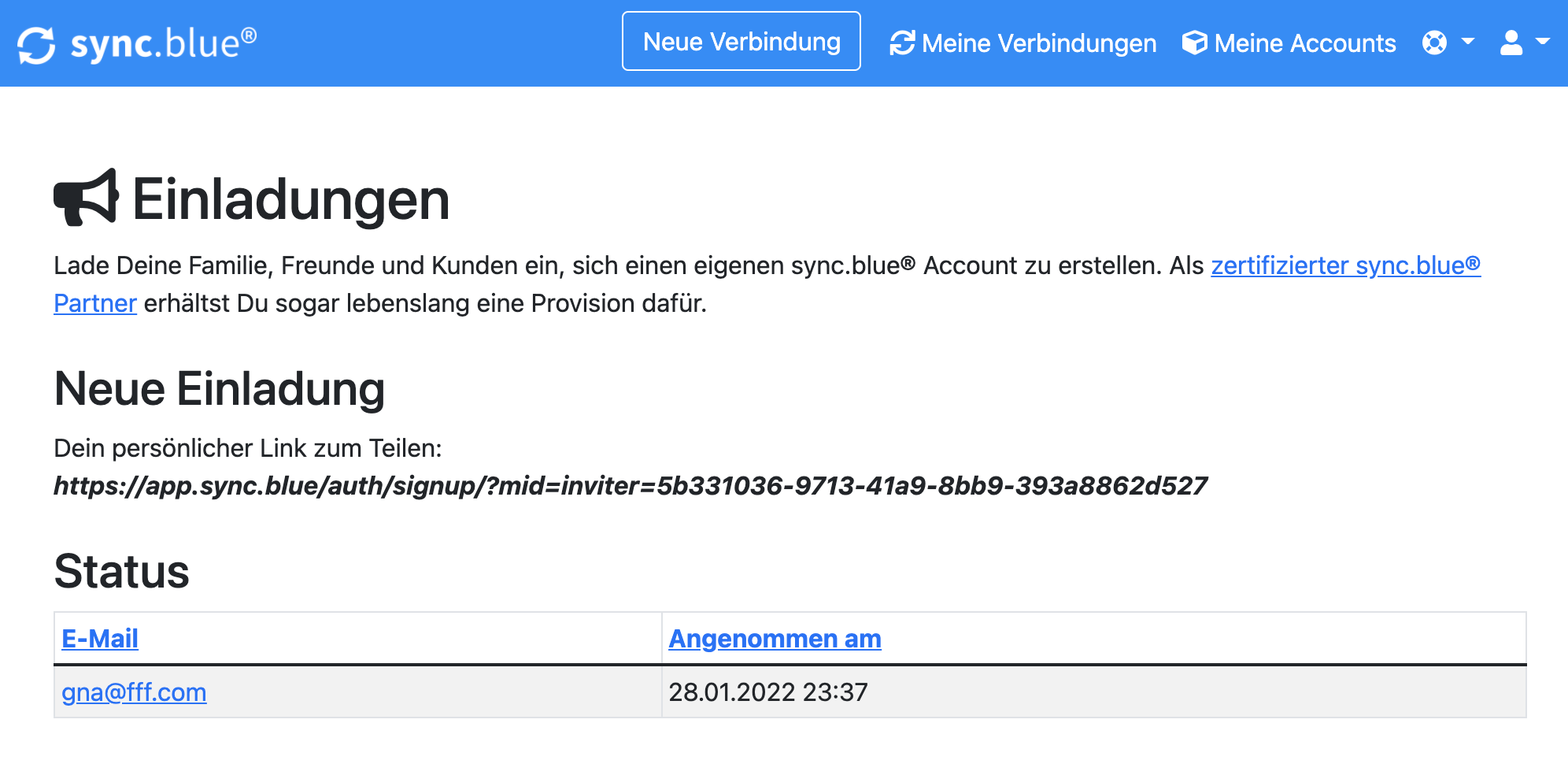 Step 2: Customer registers own sync.blue® account
Your customer follows the link, here e.g.: https://app.sync.blue/auth/signup/?mid=inviter=5b331036-9713-41a9-8bb9-393a8862d527, creates his own account and uses sync.blue® to synchronize contacts with or without your help.
Step 3: Track status and receive commission
In the screenshot above, you can see which sync.blue® accounts have followed your link. For these accounts, you will regularly receive your agreed commission.