In Microsoft 365
Open the settings for public folders in the "Exchange Admin Center".
Navigate to the desired folder and select it once with the left mouse button
Read the path on the right side of the window: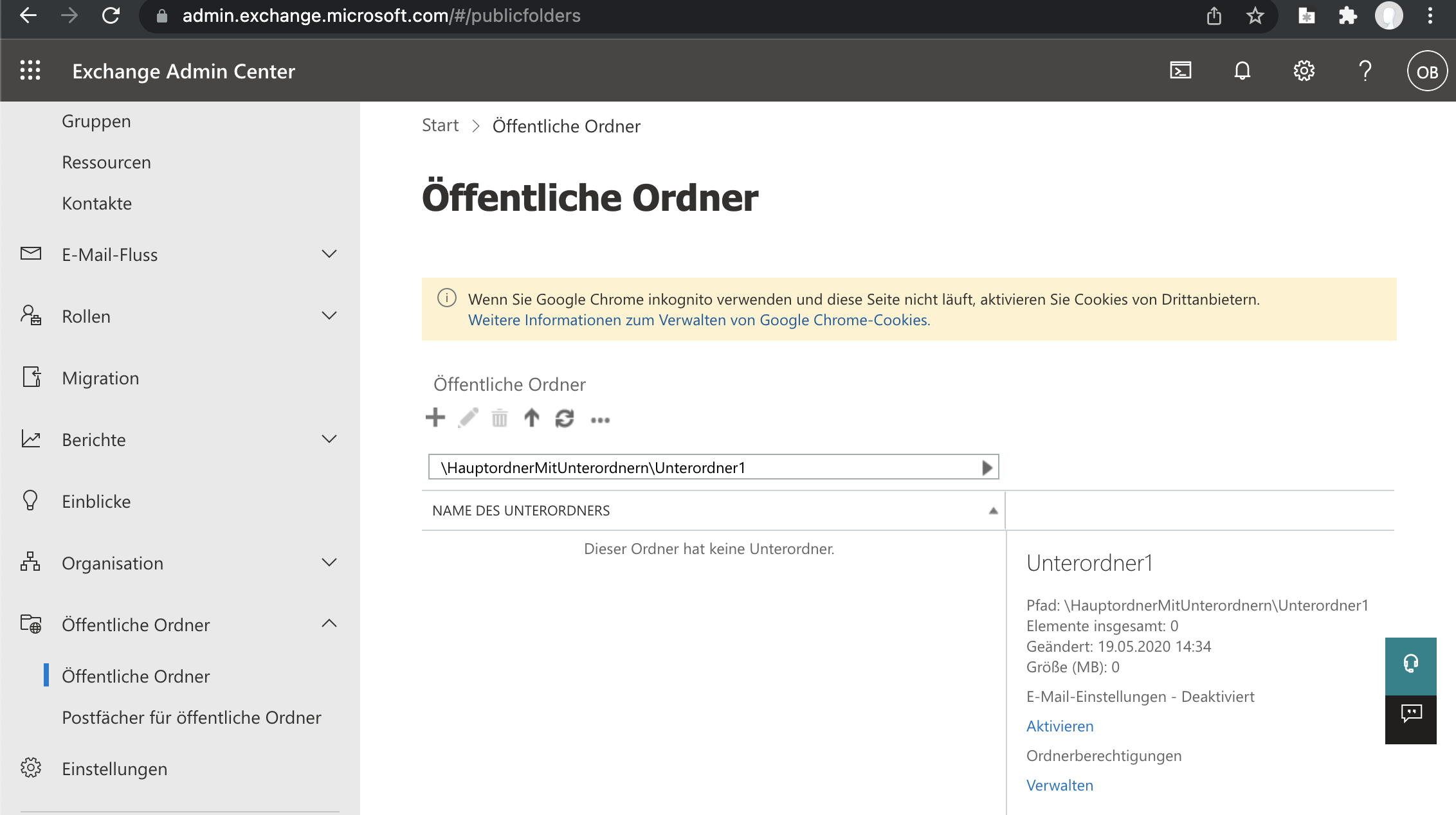 Enter the path to the public folder as "Sync path" here.


Attention!

Remove the slash at the beginning of the folder path.

Replace all backslashes ("\") with normal slashes ("/").
Examples for valid public folder names
Company Contacts
Customer Service/Customer Contacts
Customer Service/Shared Contacts