*** sync.blue® is currently no longer compatible with Kerio ***
Enable the EWS API
So that the "Kerio Connect" server acts like a "Microsoft Exchange Server". Enabled EWS API (Exchange Web Services) behaves, this interface must be activated per Kerio user.
Open the user management in the Kerio Connect Administration: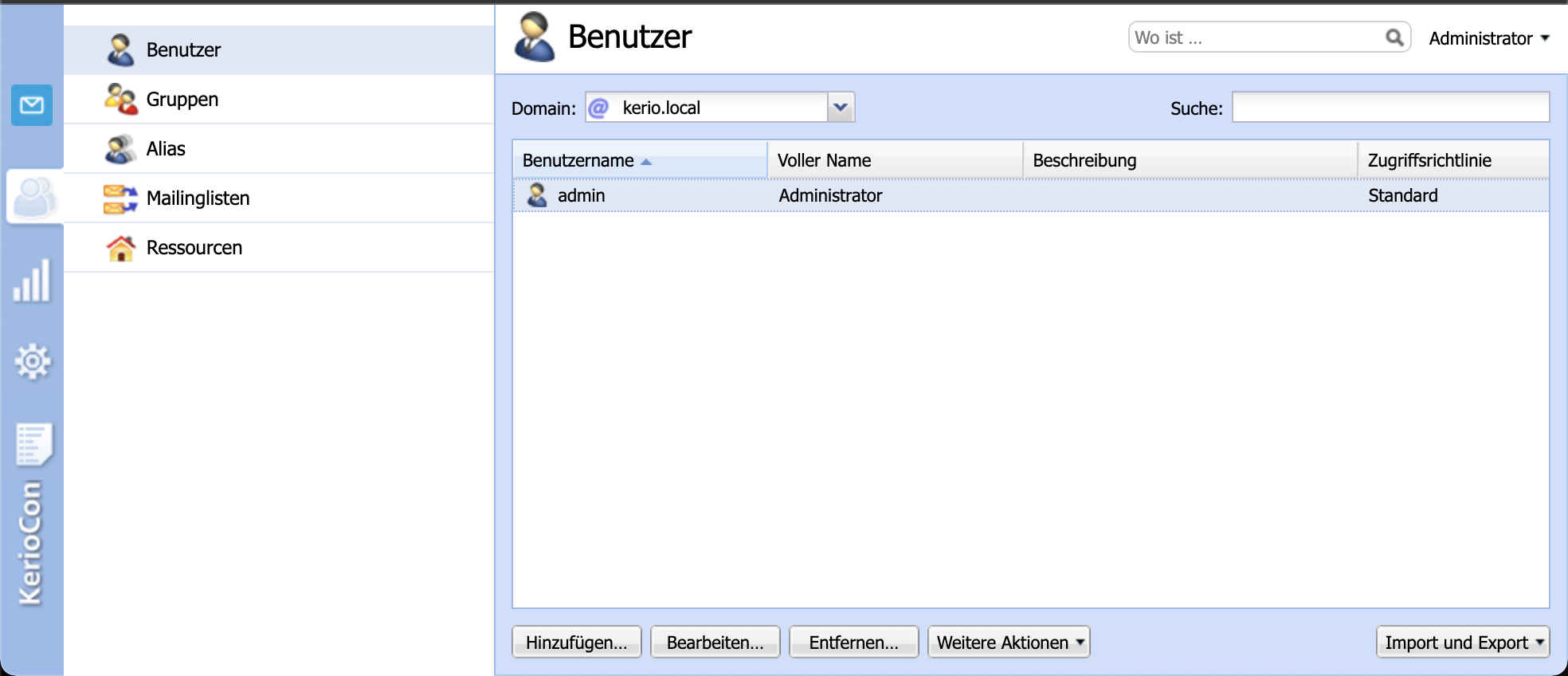 Edit the desired Kerio user by double-clicking: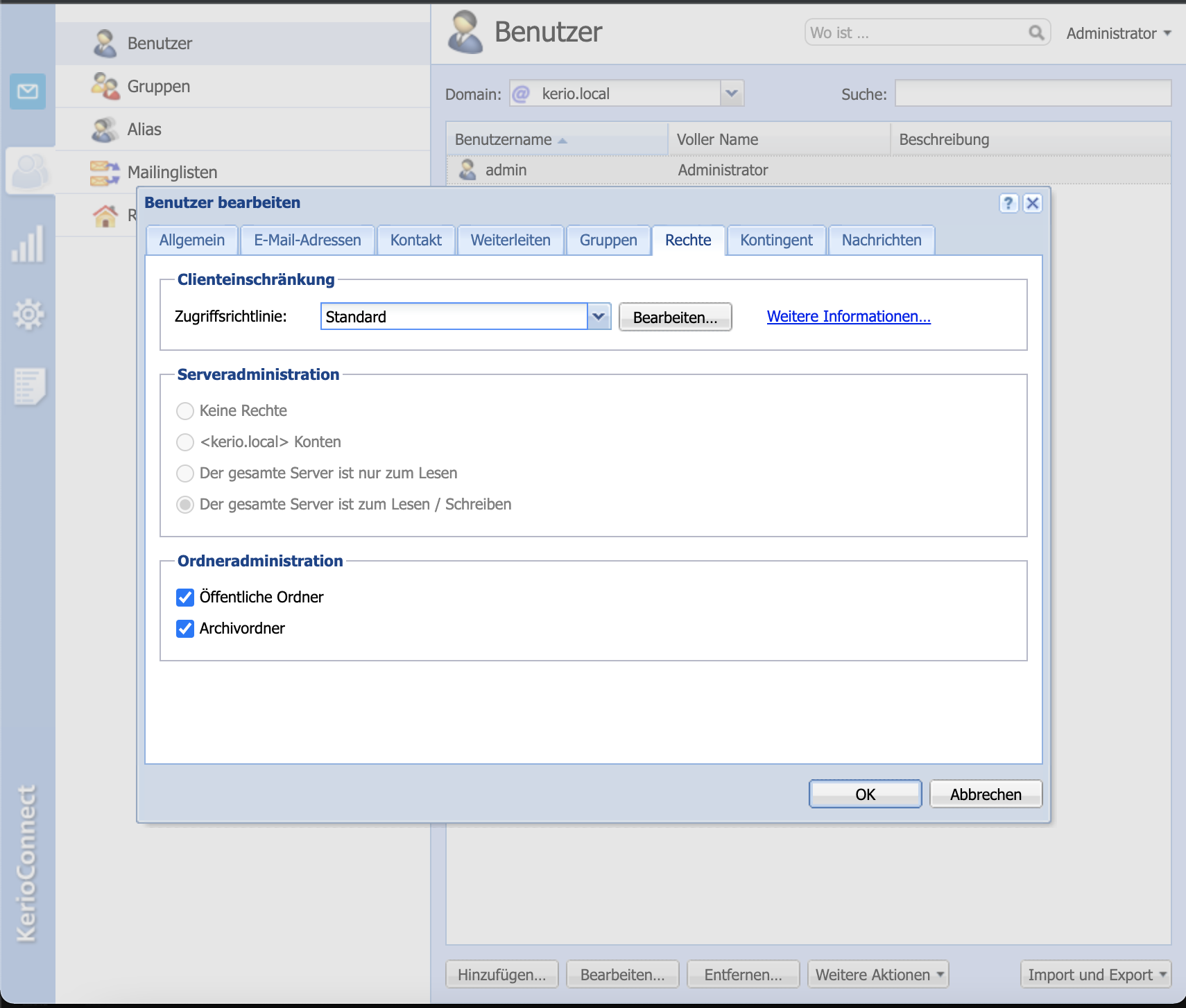 Edit the access policy and set "EWS" to "Allow":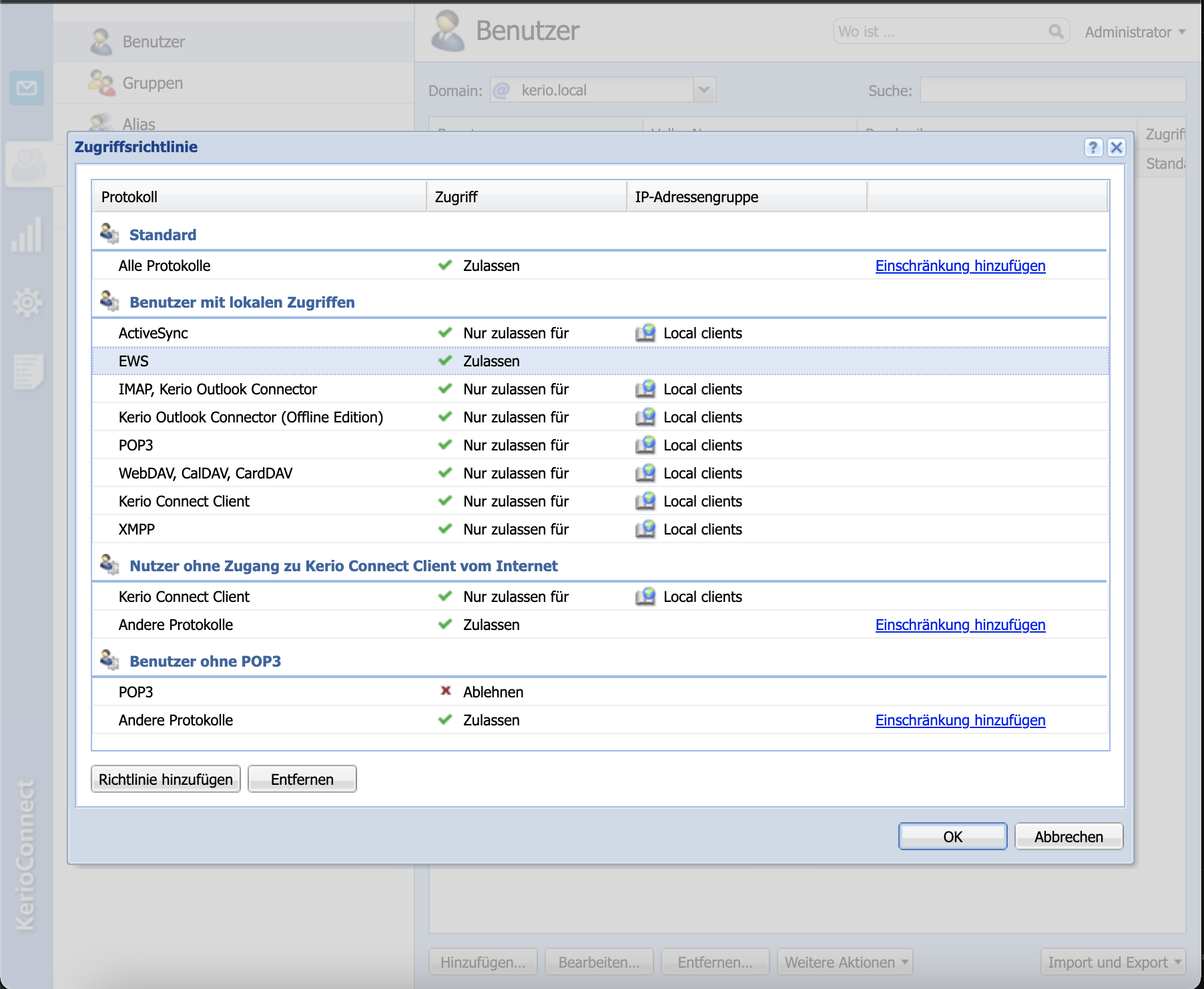 Confirm with "OK".