First, select an app with which you want to sync MOCO.


Then click on "Authorize" to set up your MOCO account. To do this, you must enter the API key that you can find in your MOCO profile under Integrations -> Personal API key can be found at:


Now all that's missing is the MOCO subdomain (you'll find it when you're logged in to MOCO are, before ".mocoapp.com" in the address bar of your browser)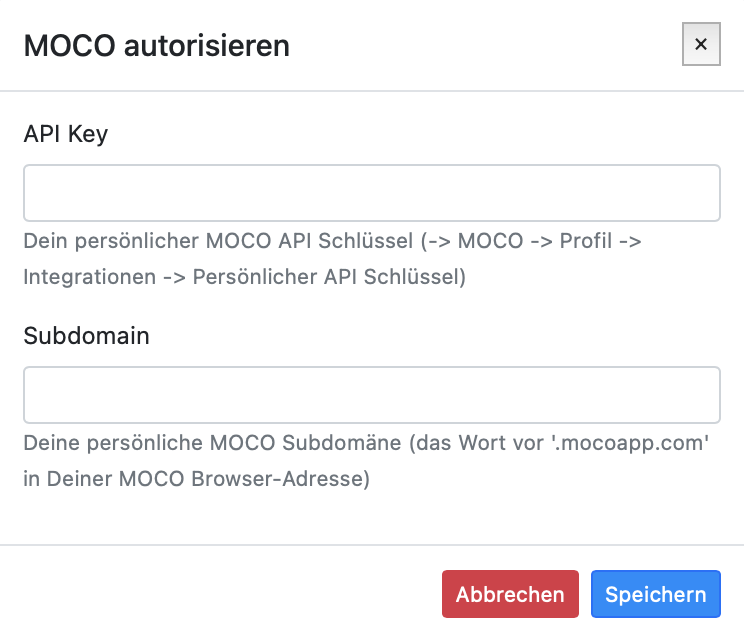 In the last step, you can set the direction in which to synchronize should be used and set the interval for synchronization.



If you have any questions or problems, contact us via email or chat! We're happy to help continue :)