Preface
After Microsoft deactivated "Basic Authentication" for Exchange Online in 2022, it is no longer possible to simply enter credentials in the sync.blue® Dashboard to synchronize contacts from a "Public Folder." Instead, you need to create a new "App Registration" in Azure Active Directory once to grant sync.blue® the necessary permissions to access the contacts. Finally, you can establish a new connection to the "Microsoft 365 - Exchange Online (Public contacts)" source in the sync.blue® Dashboard as usual and set it up.
Customer Requirements
A Public Folder of type "Contacts" must have been previously created using the "Exchange Admin Console."
An "App Registration" must be created once through the Azure Active Directory Admin Center.
Instructions: Creating the App Registration
1. Click on "New registration":

2. Enter the data for the App Registration: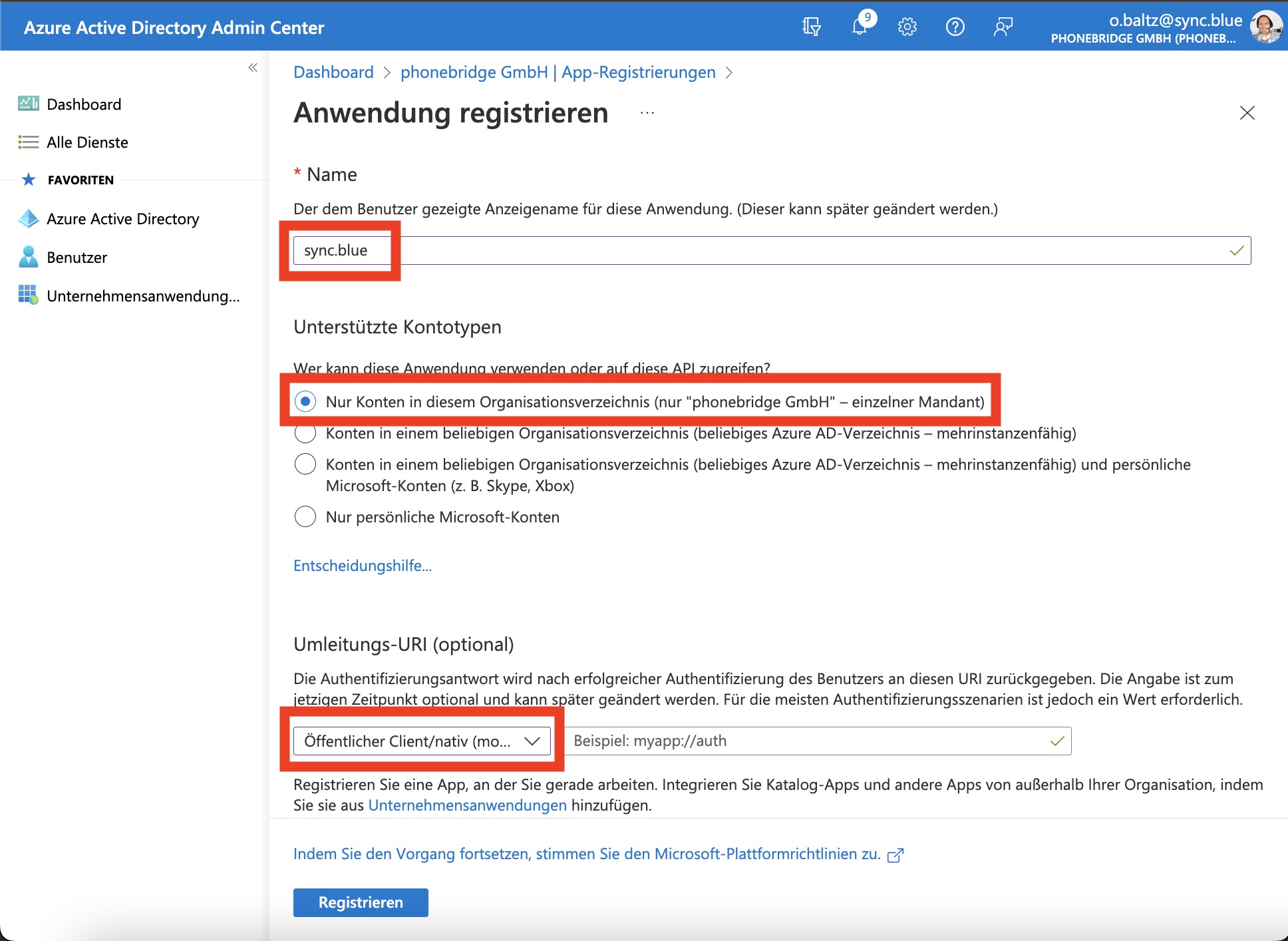 Note: No input is required for the field next to "Public client/native (...)."
3. Make a note of the displayed Client ID and Tenant ID: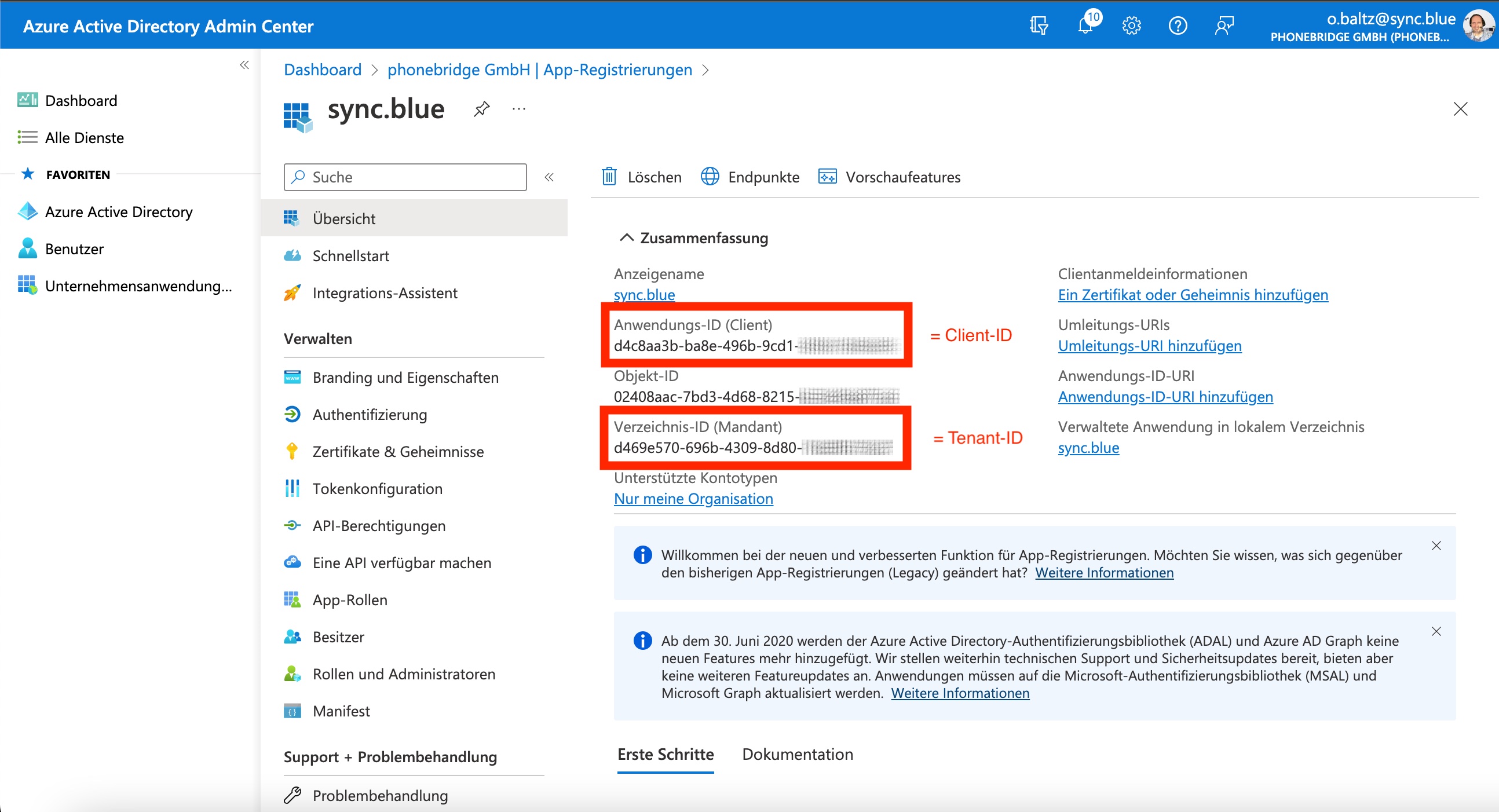 4. Click on "Add a certificate or secret":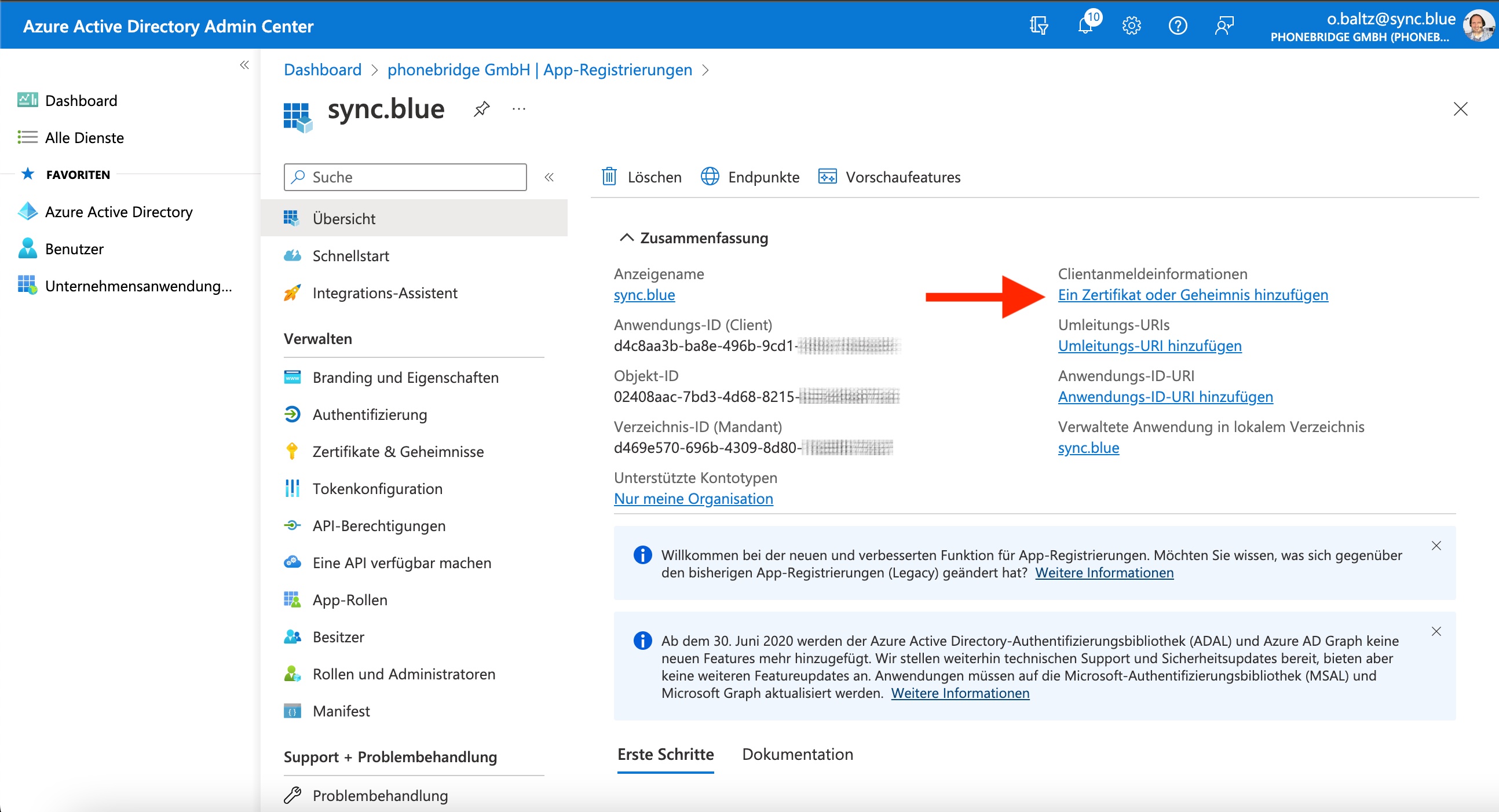 5. Create a Client Secret: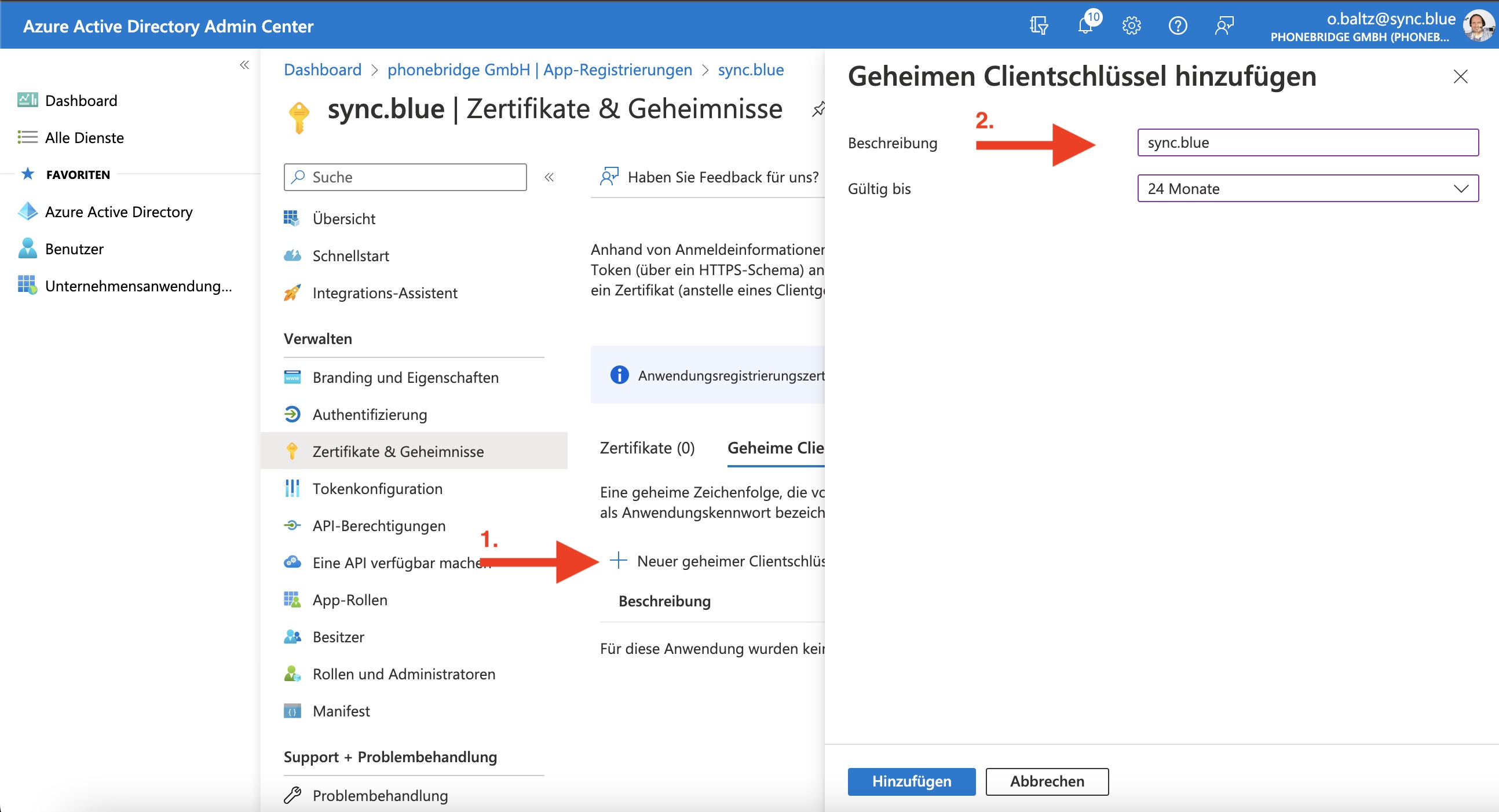 Tip: Create a calendar reminder to periodically create a new Client Secret and enter it into sync.blue®!
6. Make a note of the displayed Client Secret: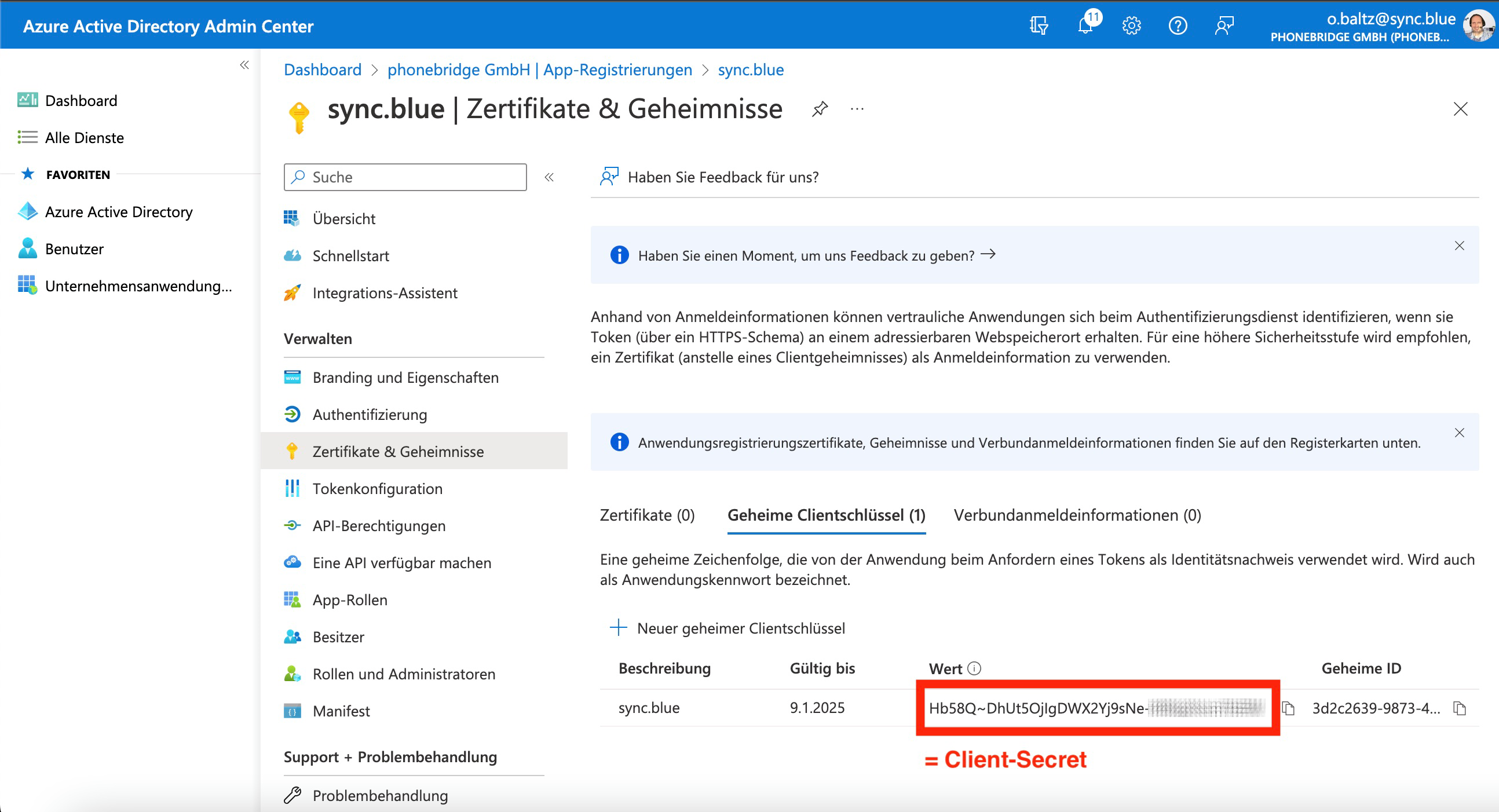 7. Add a new API permission: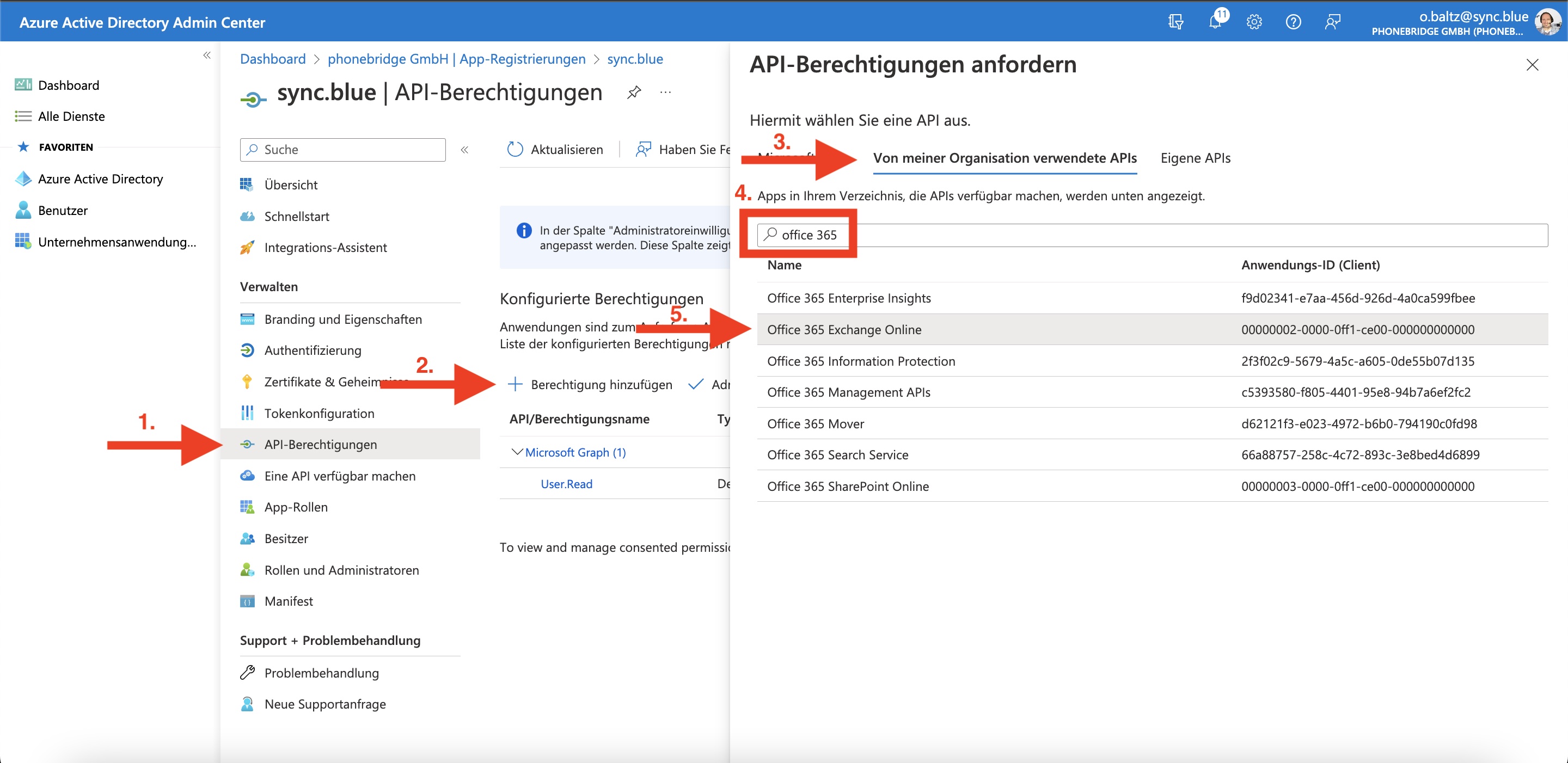 8. Add the full_access_as_app API permission: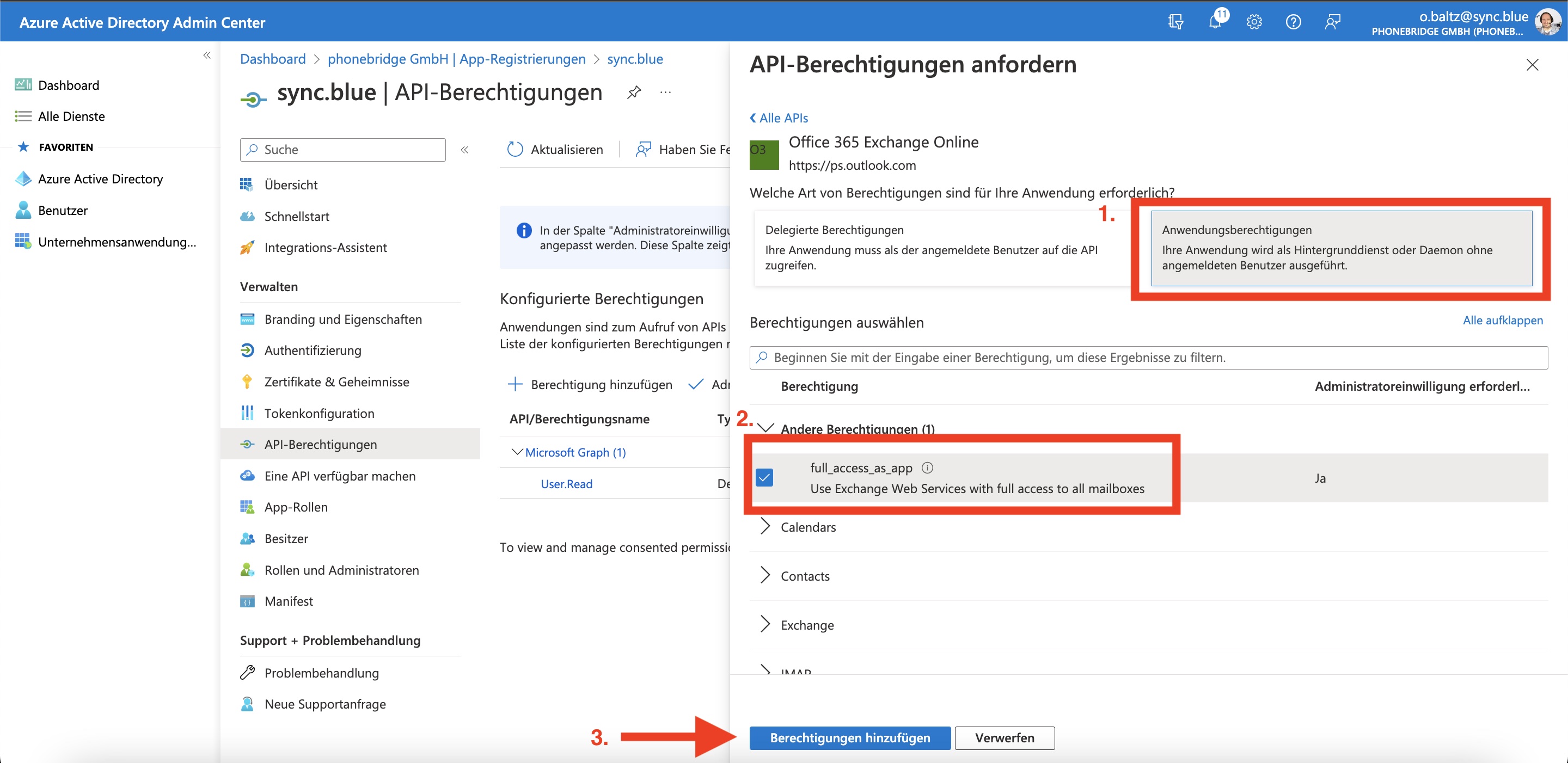 9. Grant administrator consent: